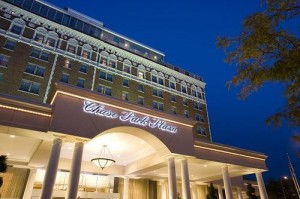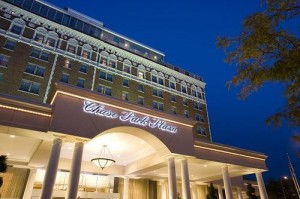 The Missouri Association of Nurse Anesthetists (MoANA) 2014 Spring Meeting will held March 28-30, 2014 at the Chase Park Plaza Hotel in St. Louis, MO.
Although most attendees focus on the professional development sessions, don't pass up the opportunity to participate in the MoANA business sessions as well. Getting involved in your local association is the best way to promote the continued growth of our practice and show support for those that volunteer their time to ensure MoANA continues to fulfill their mission.
Schedule
Friday, March 28th from 6:00 PM to 10:00 PM is the Open Board Meeting.
Saturday, March 29th from 10:30 AM to 11:30 AM is the MoANA Business Meeting.
Saturday, March 29th from 12:30 PM to 1:30 PM is the AANA Update.

Another important aspect of the Spring Meeting is the opportunity to support the Political Action Committee (PAC). MoANA PAC represents the interests of CRNAs in Missouri. It is a voluntary, nonprofit committee established to elect candidates that will advance MoANA's legislative program. MoANA PAC is important because it allows CRNAs to speak with one strong voice, reinforcing our "presence" at the state capitol. The PAC is not affiliated with any one political party, but supports individual candidates, and works to persuade other candidates to hear the voice of the CRNAs.
Saturday, March 29th from 5:00 PM to 7:00 PM is the PAC Reception.
We look forward to seeing all MoANA members there!
https://www.eakc.net/wp-content/uploads/2014/03/chase_park_plaza-300x199.jpg
199
300
Jason Terry
https://www.eakc.net/wp-content/uploads/2014/12/ExcelAnesthesiaLogo.png
Jason Terry
2014-03-20 01:00:44
2014-03-24 11:48:41
See you at the MoANA Spring Meeting – March 28-30, 2014